Site Of the Moment:
Miss Moon's Musings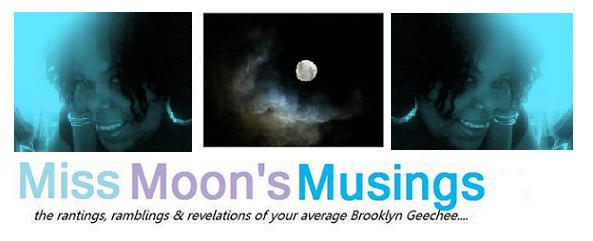 I am a poster-girl with no poster, I am 32 Flavors & then some. Just a Brooklyn girl trying to laugh, love, create, learn, grow, share, meditate as much as possible in order to have the best life ever!!

My blog is about anything and everything: politi
Rank
Site
Rating
In
Out
151

Fashionably Fly



10.00
0
0

A fashion blog for ladies who love celebrity fashion and who own thier own individual, fly style


152

Black Girl At Large



NR
0
0

Blog about my adventures as a black woman living abroad and my journey through life.


153

Aziza Beauty



7.00
0
0
Aziza Beauty Blog was created to further promote the ideals of natural hair and skin care for all ethnic groups. We also like to spotlight minority indie businesses.


154

AfroDeityUK



NR
0
0
black hair care for the relaxed and desperate


155

Belle Fleur



NR
0
0

Belle Fleur, is an inspirational outlet for women today. As African-American women, sometimes we need that outlet to gain inspiration and motivation. I hope to be that outlet.


156

Nappturally Speaking



NR
0
0
A blog about Natural hair and everyday life!


157

From A Yellow House In England



NR
0
0
The adventures of a Georgia Peach living in the English countryside who loves photography and her Brit husband.


158

Blushblog



NR
0
0
Women are as complex as men proclaim but from that complexity come the most beautiful things. From the technique of the smoky eye, to the perfect lip, to having nothing to wear, to a never ending range of emotions, women are bold, sensitive, sweet and so


159

Dangerous Lee Network



9.60
0
0

I'm a comely crotchety cynical single Black woman, mother and writer that published a book of erotic short stories and was once considered an internet Supermodel. The Dangerous Lee Network is my outlet and where I werk.


Designed by
quirky bird
Copyright 2009-2011. All rights reserved.
Page:
1
2
3
4
5
6
[7]
Last Update: Sun, 05.09.21 8:26
Next Update: Sun, 05.09.21 8:56
Next Reset: Wed, 06.02.21 21:28
Sites: 159
Powered By GoTop100.com